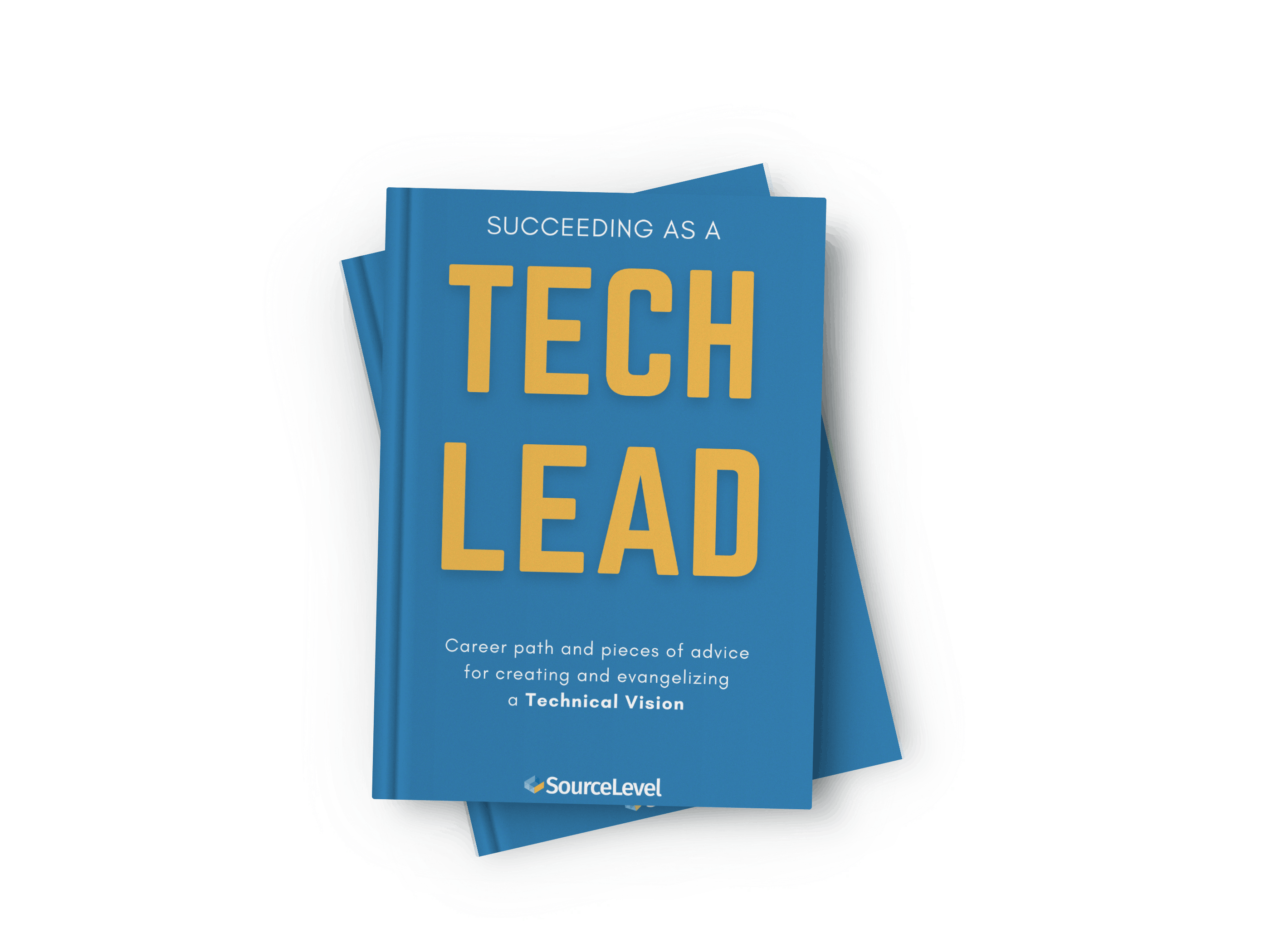 Succeeding as a
Tech Lead Handbook
Career advice on how to get that tech lead job and succeed at it! Learn how to create and evangelize a Technical Vision within your peers and superiors in a step-by-step guide.
A Handbook to Become a Successful Tech Lead
What is a Tech Lead? How much does a tech lead codes? What are the main responsibilities? These questions and more answered in one handbook!
Tech Lead Job Description
Learn all about the job description of a tech lead, the soft skills needed and how you can better prepare.
Tech Lead's Responsibilities
How much does a tech lead code? Is a tech lead responsible for the Code Quality? Know all about it!
Book Recommendations
Expand your knowledge and be prepared for leadership challenges with our book recommendations.
If you liked Succeeding as a Tech Lead, you'll also like...
E-book 5 Strategies to Boost Software Deliveries
Unblock your Team with 5 Tested Strategies