It's part of our culture to be always polishing our product. During the evolution, some times, names get obsolete. It happened to the term Account, that was not communicating well what it became.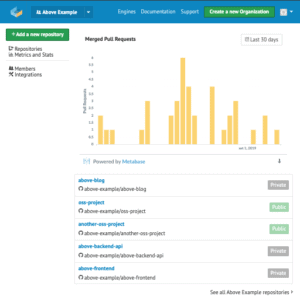 We renamed it to Organization, which describes much clearer what it is. Organizations group repositories together and also are where you manage your GitHub integration and billing information.
In this process, we took the opportunity to create a dedicated page for each Organization. There now you find a list of the latest 5 reviewed repositories below a merged pull requests chart. You can still list all Organization's repositories by clicking on "Repositories," located in the left menu. It makes your life easier and tidy!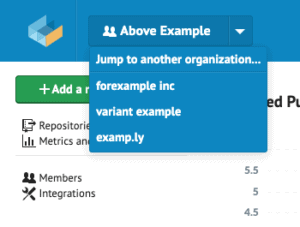 If you belong to multiple organizations, you can switch them by using the Organization Jumper. When you log in, SourceLevel redirects you to the last-selected Organization's page.
In case you want to navigate among your repositories, you don't need to look by them in the Repositories listing page. You can quickly change your working repository by using the Repository Jumper, also located in the header. This Jumper already existed, the only difference is that now it is scoped by the Organization.
We love feedback!
Did you like it? We want to hear from you! Share your thoughts with us!
Are you not using SourceLevel yet? Start using it now! It's free for 14-days and permanently free for open-source repositories.